eID-Me Benefits
Know who your customers are by verifying name, age, address, and more, remotely or in person.
Store verified identity information in a decentralized, mobile digital wallet on each user's smartphone.
Prevent identity fraud with strong identity verification and authentication.

Onboard customers faster and improve conversion rates with ID verification results in seconds.
Replace tedious forms and prevent typos with automated ID card scanning and verification.

Save time and money with efficient and reusable digital identity.
What Makes eID-Me Different
Better Usability and Convenience
Users take a selfie and scan ID documents once to get a reusable eID-Me digital ID with verified information.
Reusable digital ID provides instant identity verification for multiple businesses by using verified information from the eID-Me app.
Works online (remotely) and offline (in person) with a streamlined mobile experience.
Standard protocols and dedicated support enable easy integration into your website, application, kiosk, or custom system.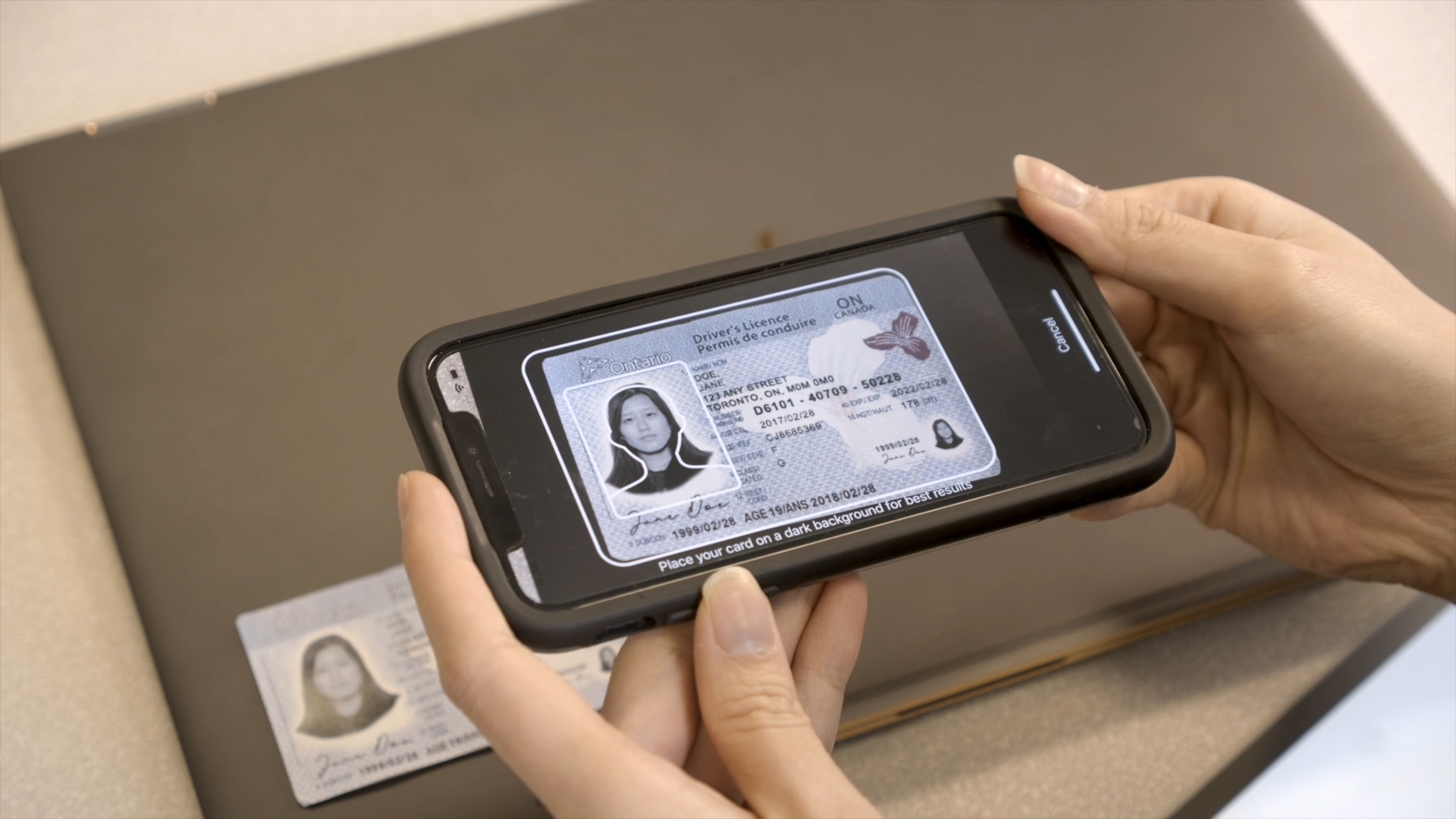 Stronger Fraud Prevention and Security
All identities are automatically verified with ID scanning, ID authentication, selfie with liveness detection, and geolocation.
Hardware security modules (FIPS 140 Level 3 HSMs) protect identity verifications from tampering and attack.
Identity information is decentralized offline in a mobile digital wallet, protected with encryption and the phone's hardware-backed security.
Public key authentication and digital certificates provide strong authentication of your customers.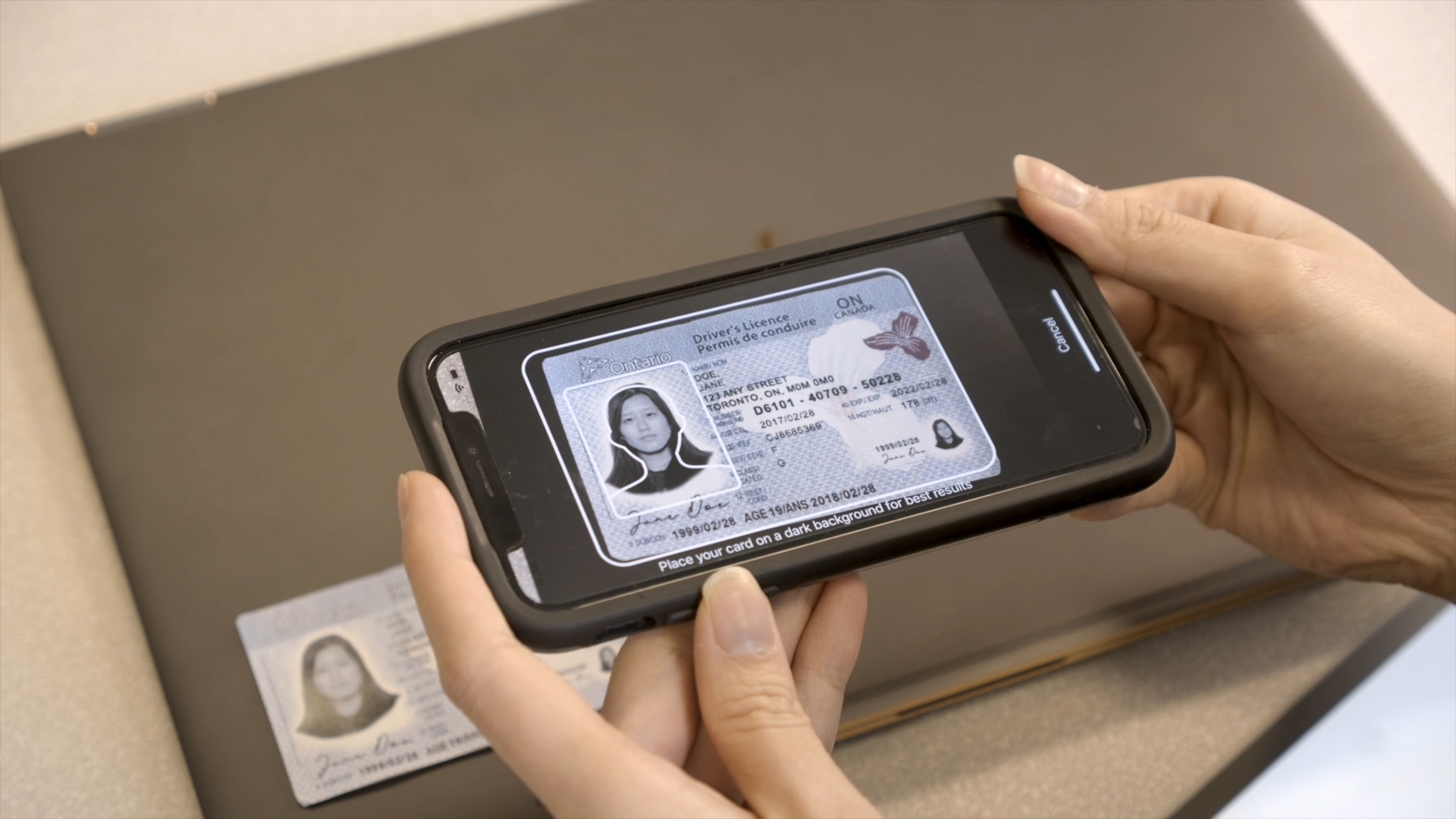 Better Canadian Coverage
Supports a wide variety of ID documents, including Canadian Passport, provincial and territorial driver's licences, ID photo cards, and more.
Provides compliance with FINTRAC AML KYC, Identity Assurance Levels (IALs), the Pan-Canadian Trust Framework (PCTF), and more.
Canadian Protected B servers process identity verifications.
Conforms to digital ID standards, including mobile driver's licence (ISO 18013-5) and ePassport (ICAO eMRTD).
Made in Ottawa, Ontario, Canada.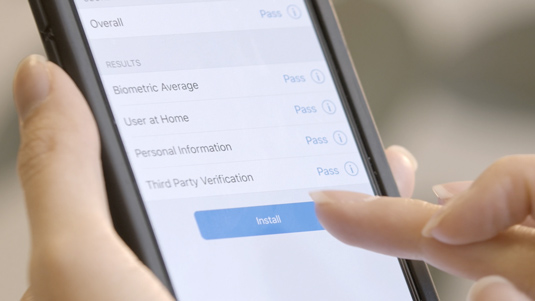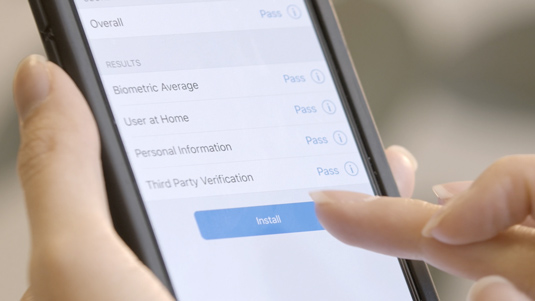 How eID-Me Works
Watch how eID-Me verifies identity and issues a digital identity to the smartphone.

Once verified, users can share verified identity information with your business from their eID-Me Digital ID mobile app.
eID-Me Compliance and Standards
eID-Me was evaluated in a Privacy Impact Assessment (PIA) by the Digital ID Laboratory of Canada (request our PIA here).
Complies with the Pan-Canadian Trust Framework (PCTF) outlined by DIACC (Digital ID & Authentication Council of Canada).
Complies with Identity Assurance Levels (IALs) outlined by the Treasury Board of Canada Secretariat.
Complies with AML KYC (anti-money laundering know your client) requirements outlined by FINTRAC (Financial Transactions and Reports Analysis Centre of Canada).
Conforms to the mobile driver's licence (mDL) standard, AAMVA ISO 18013-5, for better integration, adoption, and durability.
Conforms to the ePassport standard (ICAO eMRTD (electronic machine readable travel documents)) for better integration, adoption, and durability.
Canadian Protected B servers process identity verifications in accordance with Government of Canada security standards.
FIPS Level 3 hardware security modules (HSMs) protect identity verifications from tampering and attack.
Public key infrastructure (PKI) and X.509 v3 digital certificates provide strong authentication to prevent identity theft and fraud.
AES-256 (Advanced Encryption Standard) protects information at rest and in transit.
TLS 1.2 (Transport Layer Security) secures all server-device communications.
SAML and OpenID Connect identity federation standards make ID requests and single sign-on integration easy and secure.
Want to learn more about eID-Me compliance?
Learn More
Other eID-Me Features
ID document scanning, including Canadian and US passports, provincial and territorial driver's licences, ID photo cards, and health cards.
Verification and digitization of ID information, including name, birthdate, age, address, document numbers, and expiry dates.
Active passport validation via NFC chip increases the authenticity and assurance of identity verification.
Liveness detection, 3D face detection, and gesture AI increase the accuracy of biometric comparison between the selfie and ID photo, preventing identity fraud.
Optical character recognition (OCR), logo and blur detection, and PDF417 conversion increase the speed and accuracy of ID document scanning.
Local smartphone authentication (e.g., biometric face/fingerprint scan) secures access to the eID-Me app and encrypted information.
Smartphone hardware security mechanisms (Secure Element, Trusted Execution Environment, Secure Enclave) protect keys, cryptographic operations, and information.
Customer and User Testimonials

"Super easy. Scanned even before I realized it scanned." "Having the most convenient identification method is best. I'd be very willing to use an app like this."
Carleton University UX Research Participants

"The faster way for our clients and the better way for us is to put in your eID number and your file gets opened automatically with your name, address, and birthdate... It gives us the assurance that the people we're talking to in their homes with no one else physically present are who they say they are."
Sanjay Soni - Founder and Managing Lawyer, Nexera Law (Now part of Diamond and Diamond Lawyers)

"What we thought would be a difficult and complex integration was actually quite simple and the minor issues and questions we had were quickly and pleasantly facilitated by the Bluink team. We've been putting off integrating with a digital ID system as most are complex (blockchain-based) solutions that are still quite far from usable for mass adoption. However, Bluink's eID-Me is simple and straightforward for users to connect to and use, so implementing it was a no-brainer for us."
Paul Marek - Co-Founder & CEO, MUUVER Inc. (Online Voting Platform)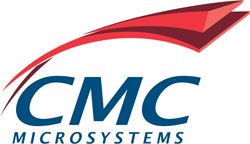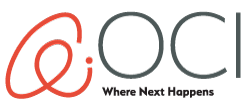 Learn how eID-Me digital identity works for your business